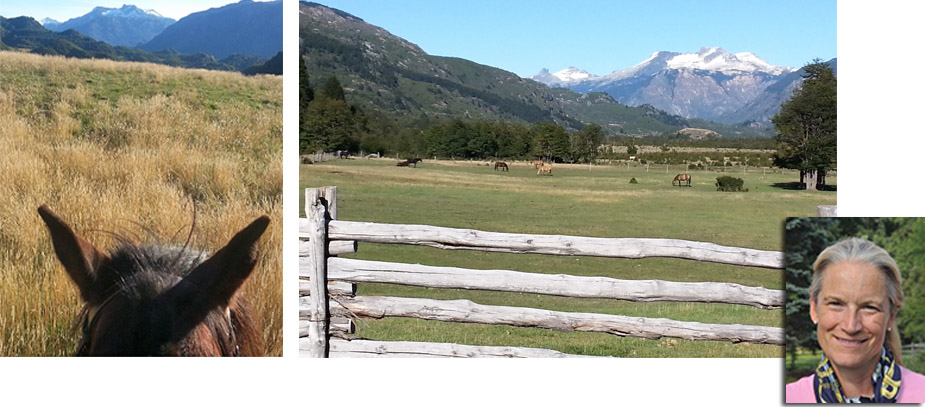 LandVest is honored to be the global marketing partner for the Patagonia Sur Portfolio of properties, an innovative project blending conservation, luxury real estate, ecotourism, community involvement and scientific research. Ruth Kennedy Sudduth, director of LandVest's Residential Brokerage Division, recently visited Chile to learn more.
The best way to see Patagonia is between the ears of a horse. Some would argue it is the best way to see the world, period. But when a place is as remote and the country as rugged as inland Chile, the best way to travel is on the back of a sturdy, short-coupled, insanely agile Chilean horse. "What kind of horses are these?" I asked. "Chilean Horses" was always the answer. They are somewhat Iberian in type, some are gaited, others not. They are handsome, intrepid, and thrifty, getting through the winter on grass out on the pampa.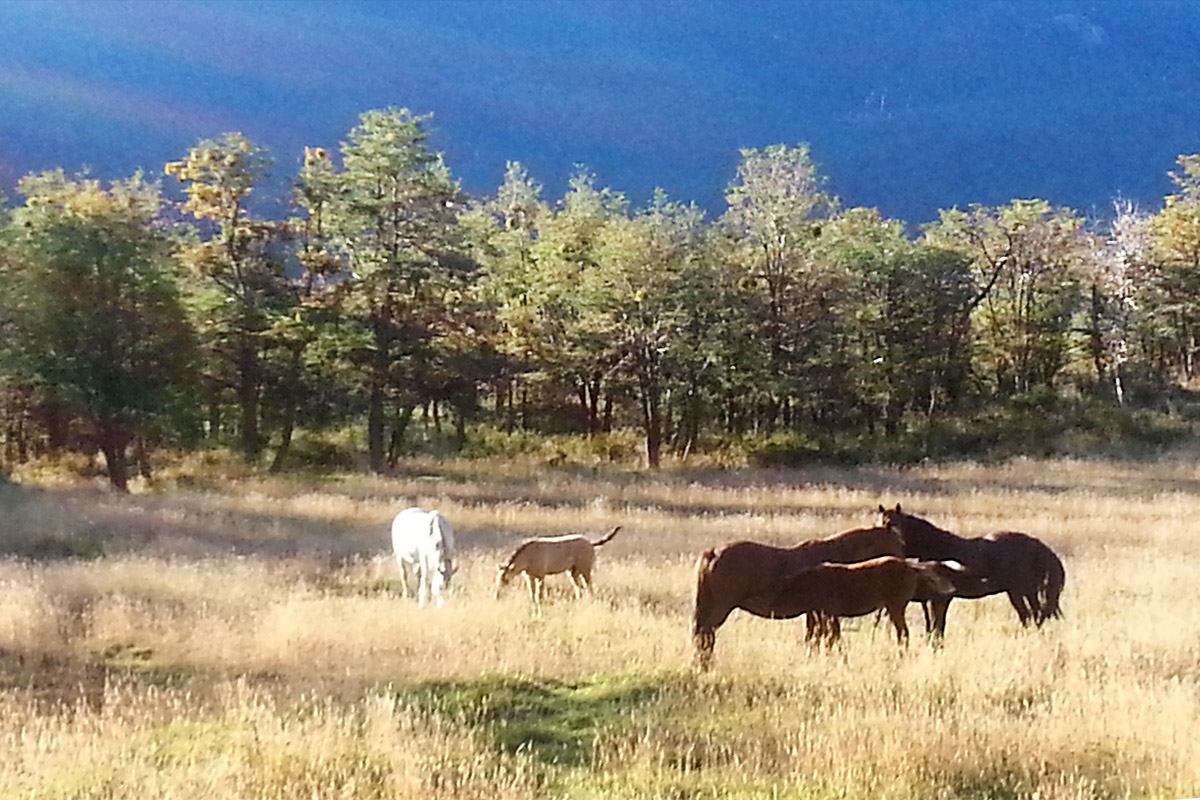 Our Patagonia Sur Reserves guide, Simon Pablo Tapia Marini, spends the summer season guiding, and the winter riding and training young jumpers. Not just any jumpers: back in the camp house he showed us videos jumping five or six horses at the same show, ranging from greenies jumping 1 meter classes to Grand Prix level horses: Zangersheides, Holsteiners and Hanoverians. Horse people bond quickly, so we had a global video viewing session, finishing off with watching cult favorite helmetcam footage of Australian Peter Atkins riding his Argentine horse in Florida.
Simon had the horses all tacked up for us. The bits and tack are interesting. The local sheepskin saddles, familiar from photos, are matched with a broken wire snaffle with chain in the middle and a leather curb strap. Needless to say you neck rein.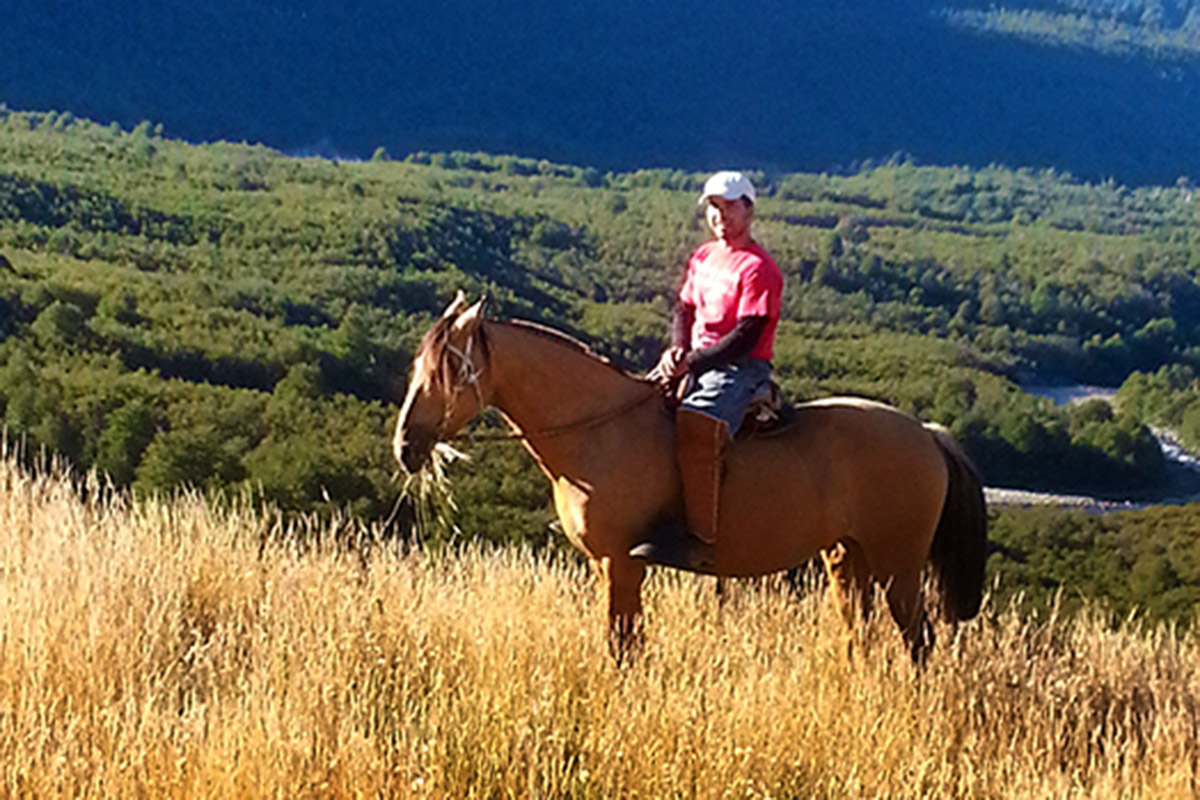 Simon took us out through the Pampa, every so often he'd take off at a gallop and jump a couple of ditches on the hot little grulla mare he was riding. Macumbo, my sturdy black gelding, warmed up to the idea of going along and proved to be beautifully trained in lateral work and nice off the leg. I wondered if some of that Iberian classical technique filters into gaucho teaching. Or maybe good horsemanship is just that…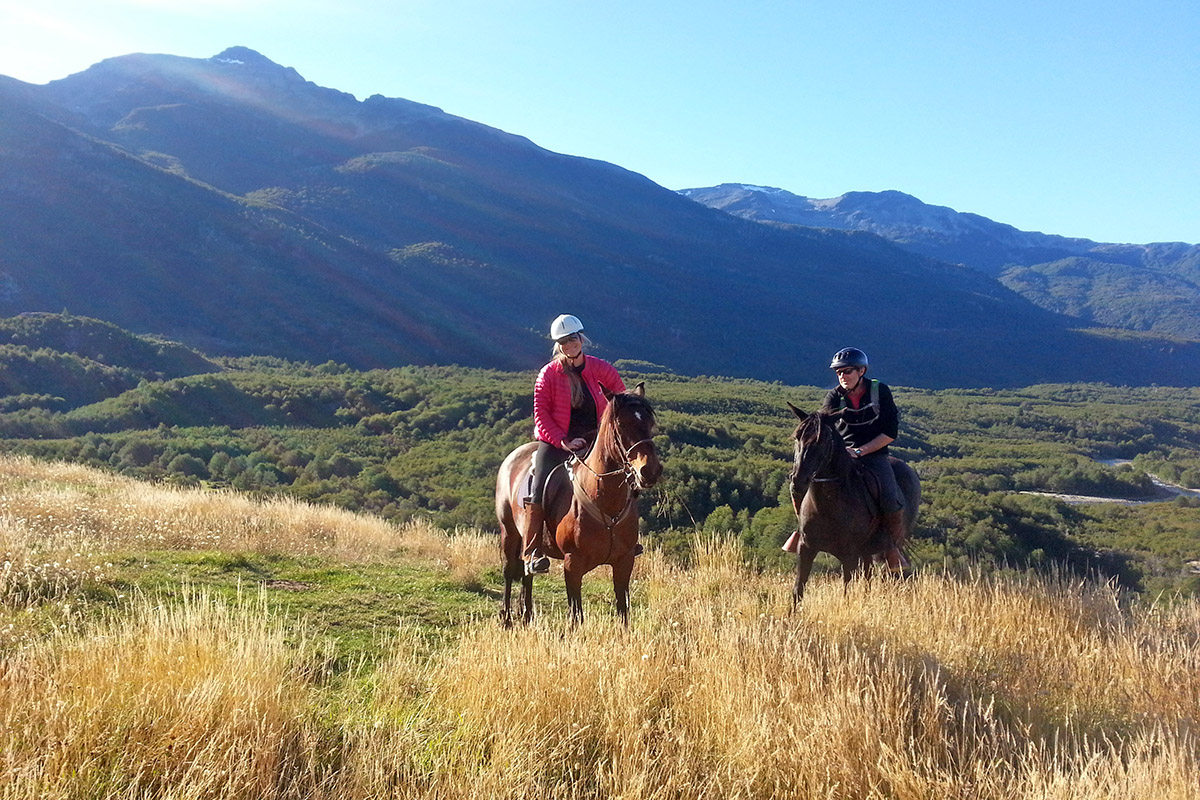 From the valley bottom we climbed steeply up to the top of a nearly vertical hill in the middle of Valle California to a commanding view of the entire property with the rushing Rio Tigre running through it. The sunlight was sharply angled in the late afternoon and the lenge trees were just starting to turn. The sky was impossibly blue. It was like going back 150 years in the American West. No cars, no airplanes, no noise at all. Just the wind and the horses' breathing.
For more information on ecotourism with the Patagonia Sur Reserves, please visit their website. For more information on the Patagonia Sur properties, please contact Ruth Kennedy Sudduth at 617-357-0455 or rsudduth@landvest.com.