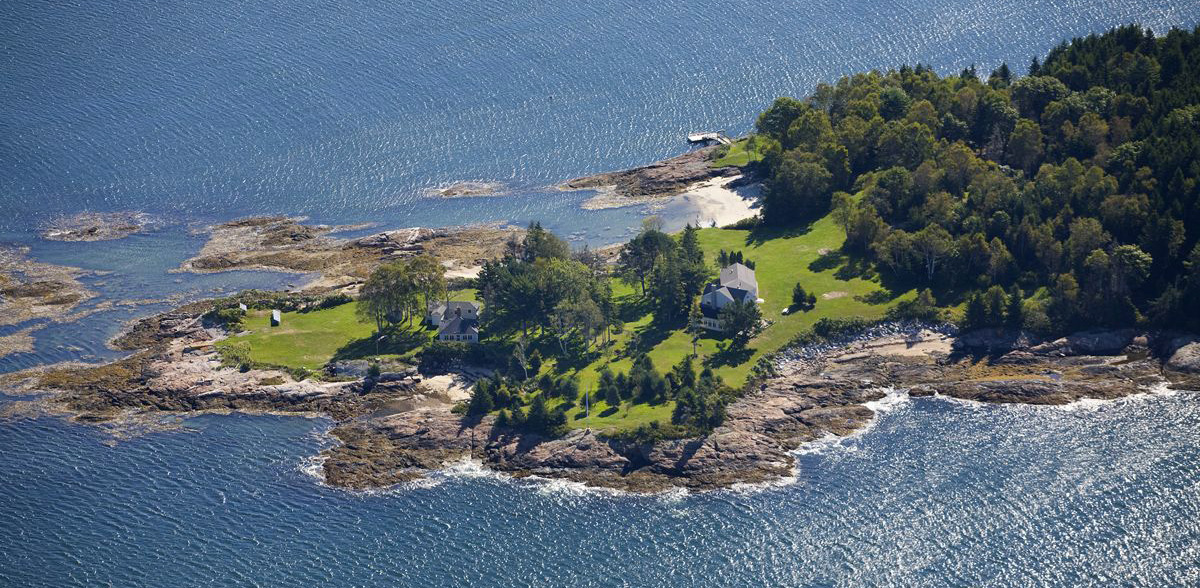 In the late 1920s, heavyweight boxing champion Gene Tunney married socialite Mary "Polly" Lauder, whose father had recently built a house on Johns Island, a gem of an island located smack dab in the middle of Johns Bay, between the Bristol and South Bristol branches of the Pemaquid peninsula. The property became the Tunneys' summer home for generations to follow.
This place looks like something a film production designer dreamed up for a stereotypically dreamy Maine island.
It defines classic, casual New England charm, with its compound of shingled cottages surrounded by lawns, a crisp American flag snapping in the wind, declaring to passing boaters that the owners are in residence. President Kennedy stayed here when he was in office.
Explore the waterfront and you'll find tidal pools, a sandy beach tucked in a cove, a bench looking out to sea, granite cobblestones arranged in a fire pit, the remnants of a shorefront lobster bake. Walking trails wind through woods and meadows. Guests arrive at the deepwater dock after a short trip from the historic summer colony of Christmas Cove, where a house on the waterfront with an apartment and its own wharf provides an ideal mainland base.
The Tunney family has preserved every bit of the historic charm and character of the island while updating the houses and systems.
Buyers ready to add their own history to this island's legacy will find a wonderful retreat with privacy, a convenient location, magnificent natural beauty, and very special character.
For more information on this property or other listings in the Camden area,
contact Terry Sortwell, tsortwell@landvest.com in Camden
or John Saint-Amour, jsaint-amour@landvest.com in our Portland office.