LandVest is pleased to announce Patagonia Sur's Latest News…
Patagonia Sur Applies Its
Productive Protected Lands Model
to the Melimoyu Reserve
• Permanent Protection of 40,000 Acres / 16,000 Hectares
• Real Estate Investment Opportunities within the Reserve
• World-Class Blue Whale Research Center (MERI)
• Luxury, Orvis-Endorsed, Eco-Tourism Experience
• Hut-to-Hut Trekking Circuit
Melimoyu, located in Chilean Patagonia, is a place of truly global ecological significance. This 16,000-hectare coastal temperate rainforest encompasses extraordinary landscape-and seascape-scale biological diversity, and includes one of the world's largest population of blue whales. Patagonia Sur's Melimoyu Reserve contains untouched native forests, 30 km of the free-flowing Marchant and Colonos Rivers, a 100-meter waterfall, seven pristine mountain lakes, and 6 km of oceanfront – all at the base of the majestic, glacier-covered Mount Melimoyu.
Highlights of Productive Protected Lands at the Melimoyu Reserve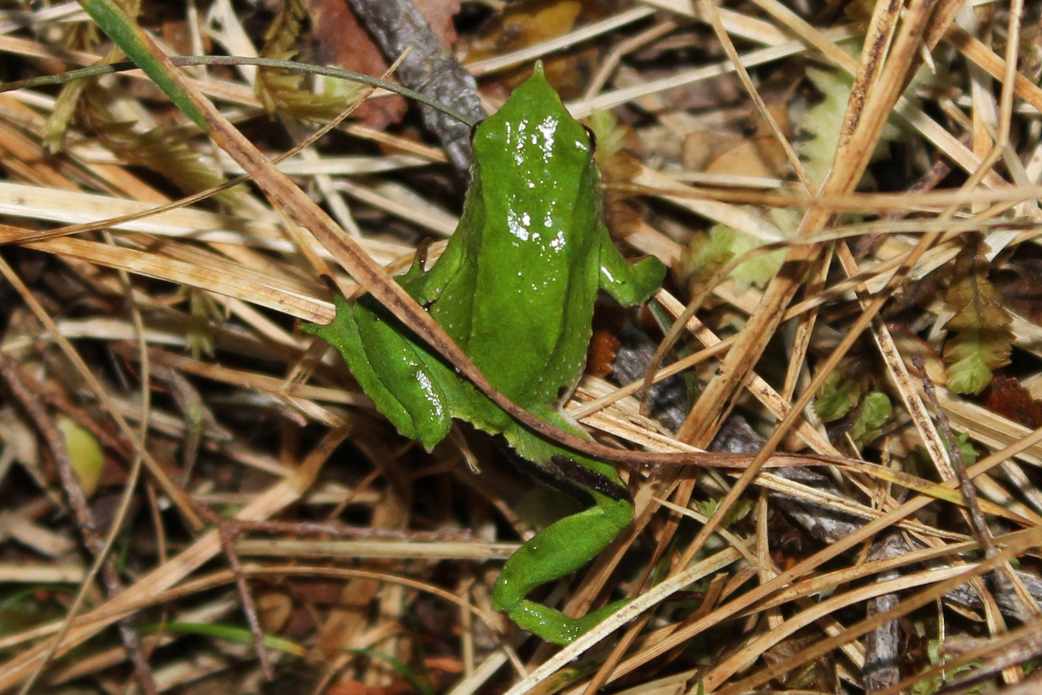 Permanent Conservation
Patagonia Sur, using its Productive Protected Lands conservation and land planning framework, and working in collaboration with Fundacion Tierra Austral, is placing a permanent conservation easement (Servidumbre Voluntaria) on 100% of its land holdings in Melimoyu. Two of Patagonia Sur's partners, Chilean architect, Pablo Allard, and land conservation expert, Henry Tepper, spearheaded the master planning process for the Melimoyu Reserve.
Click here for more details on Patagonia Sur's Productive Protected Lands framework.
---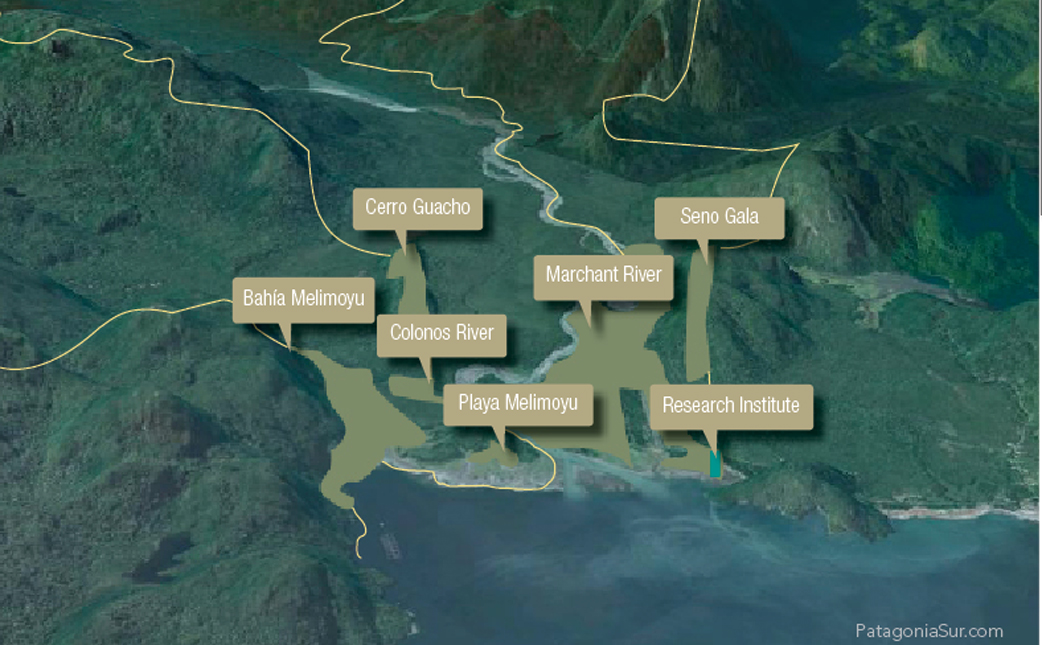 Real Estate Investment Opportunities
Select opportunities exist for individuals, families, or eco-lodges to own a private parcel within the Melimoyu Reserve, and to enjoy access to the entire 16,000 hectares of conservation land and common infrastructure. Prices range from US$750,000 to US$5,000,000.  Patagonia Sur provides a turn-key solution for land owners in Chilean Patagonia.
Click here for more information on real estate opportunities with Patagonia Sur.
---
Cutting-Edge Scientific Research

The Melimoyu Ecosystem Research Institute (MERI) was created to research, interpret, and ensure the conservation of Melimoyu's extraordinary terrestrial and marine ecosystem. World-renowned documentarian, and environmental champion, Céline Cousteau, is collaborating with MERI, and is on-site for two weeks in March.
Click here for more information on MERI, or to listen to recordings of blue whales in Melimoyu.
---
Eco-Tourism
The Patagonia Sur Reserves welcomes every guest with unparalleled personalized service, fine cuisine, and truly memorable wilderness experiences.  A diverse range of activities include fly fishing, whale watching, kayaking, hiking, boat trips to sea lion and penguin colonies, and terrestrial and pelagic bird watching. Canada's Globe and Mail described The Patagonia Sur Reserves as, "It's as if Charles Darwin conspired with Ralph Lauren to create a vacation spot."
Click here for more information on how to visit Melimoyu with The Patagonia Sur Reserves.
---
Hut-to-Hut Trekking Circuit

Patagonia Sur is developing a 70 km hut-to-hut trail system which will open to the public in 2015.  During a 5-day, 4-night trek, backpackers will hike through ancient forests, past pristine mountain lakes, to the Melimoyu glacier that peaks at 2,400 meters. Visitors will pass a towering 100 meter waterfall, and if lucky, spot a pudú, the indigenous miniature deer, an endangered Darwin's frog, or a beautiful Magellanic woodpecker.
---
For more information on the Patagonia Sur Portfolio, please visit LandVest.com
or contact Ruth Kennedy Sudduth at 617-357-0455 or rsudduth@landvest.com