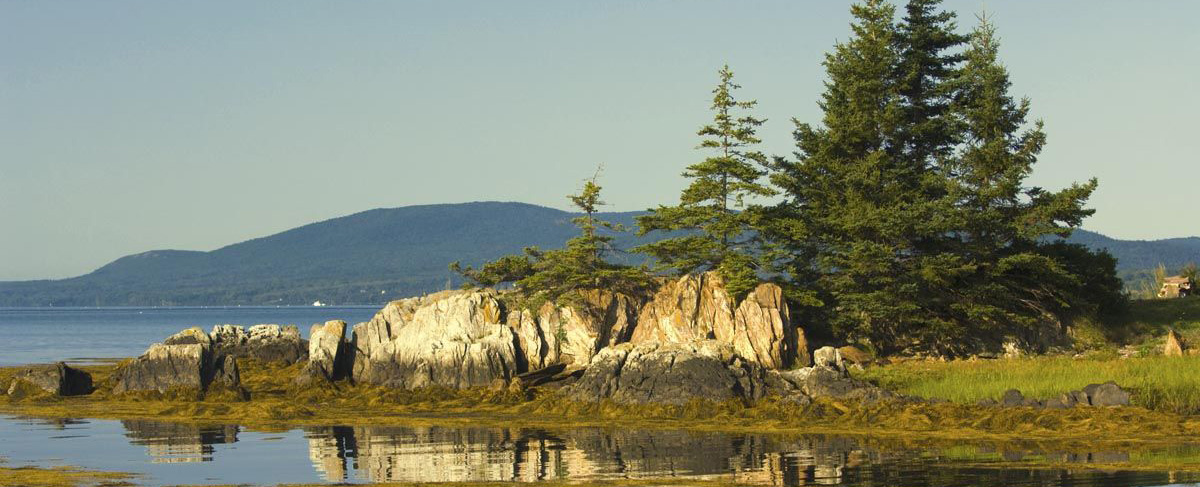 Penobscot Bay on the Maine coast is considered one of the world's finest cruising grounds, largely because its dozens of islands provide anchorages, scenic beauty, services, and cultural interest. There are tiny private islands (some with houses, many still without) and larger islands that are home to year round fishing communities and well as robust summer populations. A few of these larger islands are connected to the mainland by public ferry. The easiest to reach is Islesboro, located just a mile from the mainland village of Lincolnville Beach.
Quiet and understated, Islesboro has a year-round population of about 600, with just one grocery store, mail service, a medical center, a community center, and a couple of specialty shops. The private Tarratine Club has a restaurant, yacht club, golf and tennis. The simplicity and solitude of the island is one of its draws, and the proximity of the mainland means that it's possible to go to Camden for dinner if you're looking for something different (imagine a 20-minute ride from your dock, a short walk to dine with a James Beard Award semi-finalist, and a cruise home across the bay under the Milky Way). This combination is one of the things that make's Islesboro so appealing to summer visitors, who come to stay in the historic summer "cottages" built at the turn of the century.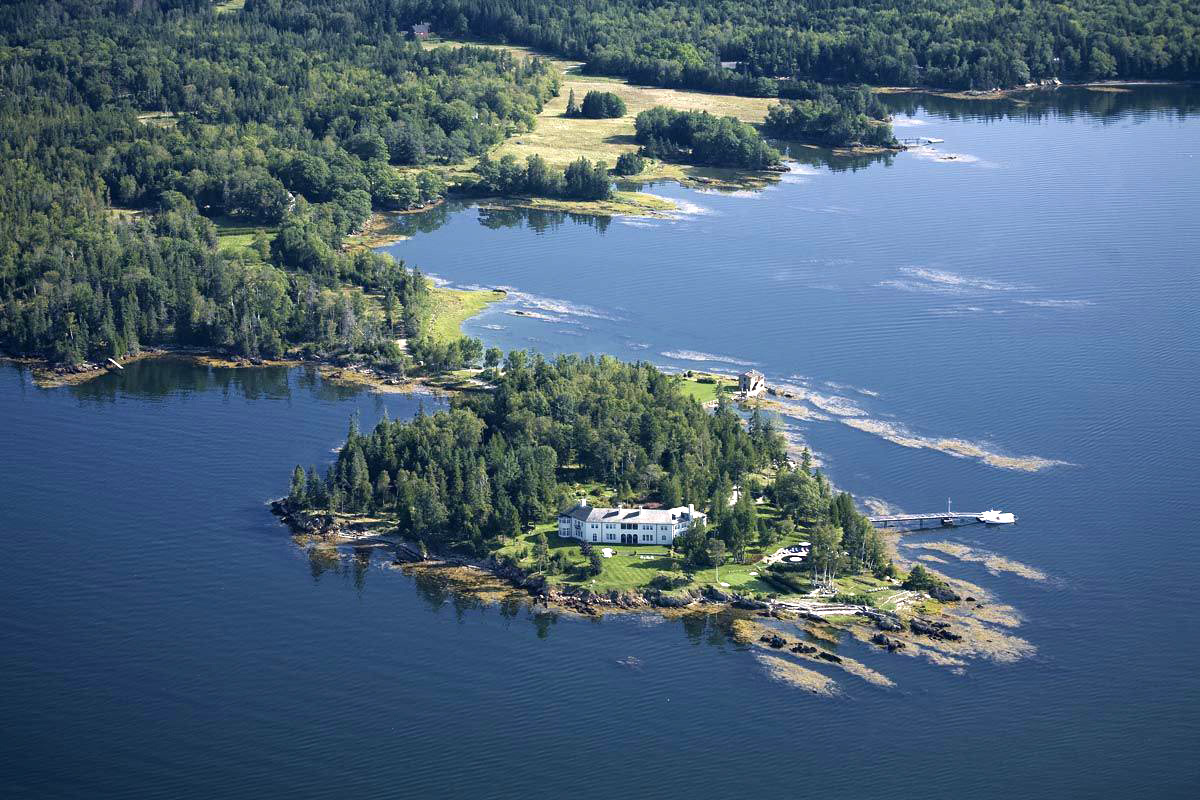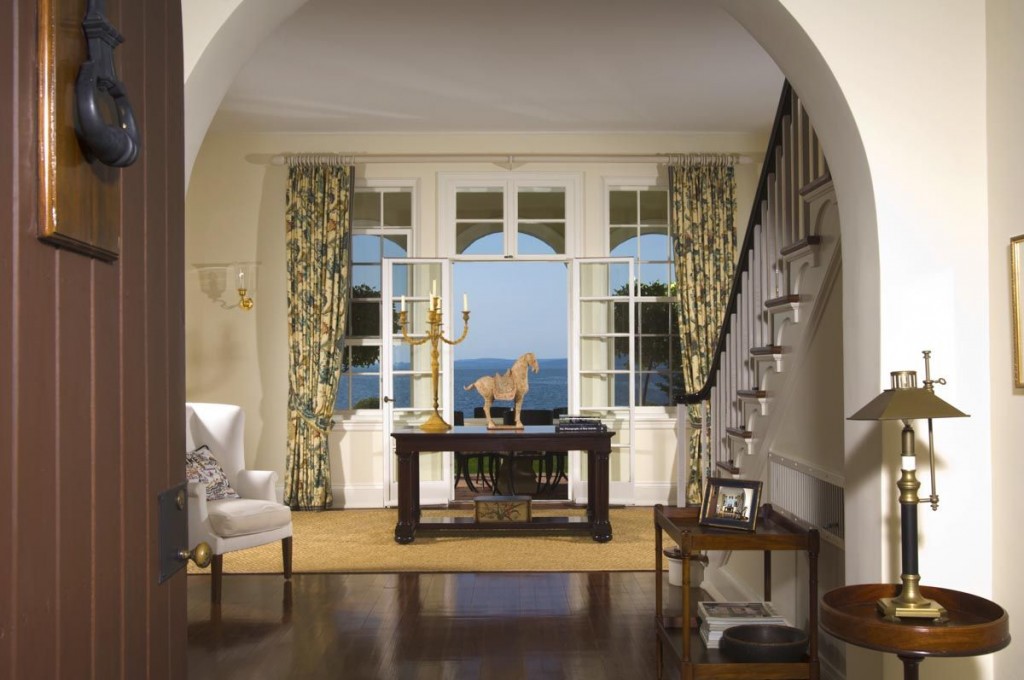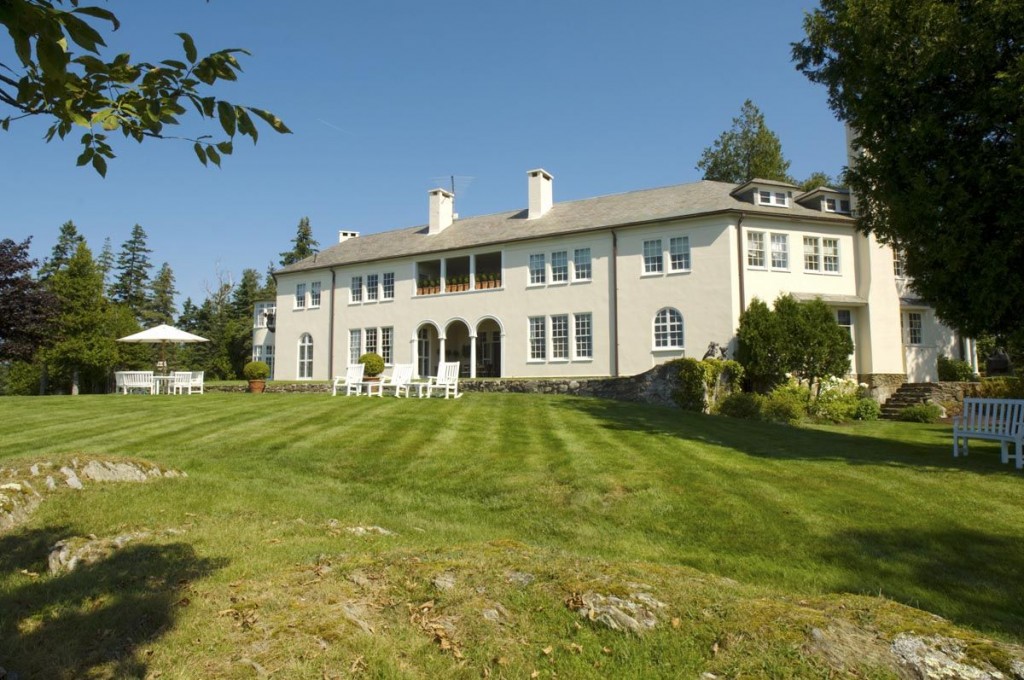 These grand residences were built in the first decades of the 20th century by turn-of-the-century "rusticators" seeking relief from the heat of Boston, Philadelphia, and New York summers. Captains of industry, diplomats, and social leaders converged on Islesboro and spent their summers in high style. Today the scene is decidedly more laidback, but the island still draws prominent and accomplished visitors who appreciate its privacy, understated elegance, and relaxed atmosphere.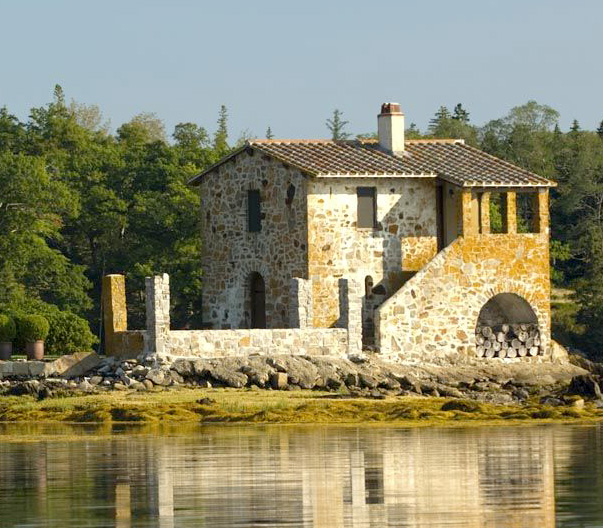 In 1910, Louise Grace, daughter of shipping magnate (and two-time mayor of New York) William Russell Grace, built a house that is now one of the island's landmark properties, distinctive even among the spectacular residences that line Islesboro's shores. Designed by Philadelphia architect Wilson Eyre, the 1918 Renaissance Revival stucco cottage is an architectural beauty that enjoys a particularly harmonious relationship with the land on which it stands. Perfectly sited on a very private 8.8± acre peninsula, the iconic estate has a commanding presence overlooking Penobscot Bay and offers magnificent views to the south down the bay, west to the Camden Hills, and east over Seal Harbor and Islesboro. Miss Grace was an accomplished artist, and she painted here, in a studio she added to the house. Another personal touch was the stone house on the cove, inspired by the seaside cottages she admired on a trip to Italy.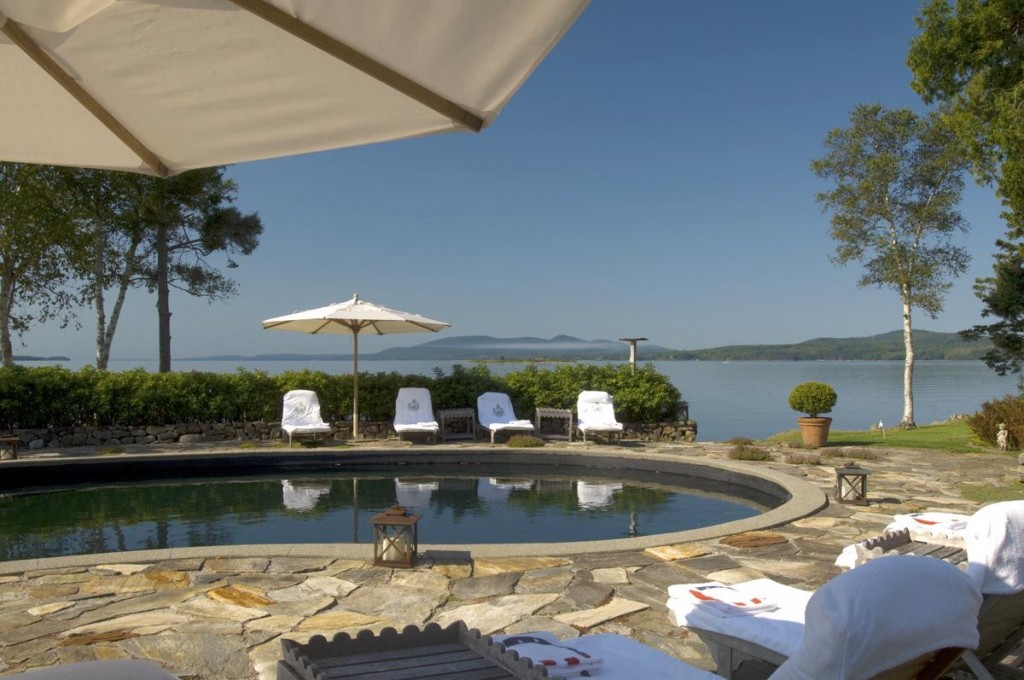 Connected to the Hermit's Point/Keller Point peninsula by a narrow isthmus, the property is almost an island unto itself. With a traditional estate setting characteristic of Maine's informal summer style, the property's grounds are landscaped with lawns, flowering shrubs and specimen trees. Formal and informal gardens are combined with natural Maine woods trails. There's a saltwater swimming pool, a paddle tennis court, putting green, and a boathouse near the deepwater dock. The property has 3570± feet of shorefront, with granite ledge and countless little sand and pebble beaches offering endless opportunities for exploration and relaxation.
With its location on Islesboro, its dramatic location overlooking the bay, its history and architecture, and its estate setting, the Grace Estate is one of the top properties all along the Maine coast.
For more information on this property or other listings in the Camden area, contact Terry Sortwell, tsortwell@landvest.com in our Camden office.