In 2010 the Massachusetts state legislature authorized the creation of the Cultural Districts Initiative that recognizes distinctive places in the Commonwealth with a concentration of cultural attractions and activities. It's no surprise then that Concord Center has been designated a Cultural District recognizing its uniqueness, historical importance and special New England beauty.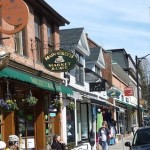 In the heart of picturesque Concord lies the Concord Center Cultural District, where the arts meet the rich history of Massachusetts to create a vibrant center for commerce, education, exploration, and fun. From historical landmarks to cafes, and from museums to galleries and bookstores, the Cultural Center holds a near-endless range of attractions in a compact, walkable neighborhood.
Performances of every kind find a home at the Concord Performing Arts Center: a comedic performance by the Concord Players might be followed by a Concord Band concert or a performance by the Concord Orchestra. Just down the street, the Emerson Umbrella Center for the Arts hosts artistic activity of all kind. Its unique art gallery and active theatre provide entertainment year-round, and the Emerson Umbrella Center offers classes for all ages.
Concord is rich with history, and the Concord Center Cultural District contains the area's most prominent landmarks. The Old Manse , home of Nathaniel Hawthorne and the intellectual center of the Transcendentalist movement, is just a stone's throw from the shops and galleries of Concord Center. The Orchard House was Louisa May Alcott's home, and is open for tours year-round. The Old North Bridge was the site for one of the first battles of the American Revolution. And the Cultural District is just down the road from Walden Pond, where the natural beauty of the area was enough to inspire Henry David Thoreau to live and think.
Concord Center attracts residents and visitors all year long. In the summer, the sidewalks fill with families exploring the Cultural District's many attractions. In the winter, the snow-lined streets are lit by holiday lights and an air of festivity. Altogether, the Concord Center Cultural District is a place that is easy to enjoy and provides a high quality of life for those who live in town.