As magical as summertime is here at the Carriage House you'll be praying for snow in the wintertime. The snow turns this estate into a picturesque wonder. Just look at these photos.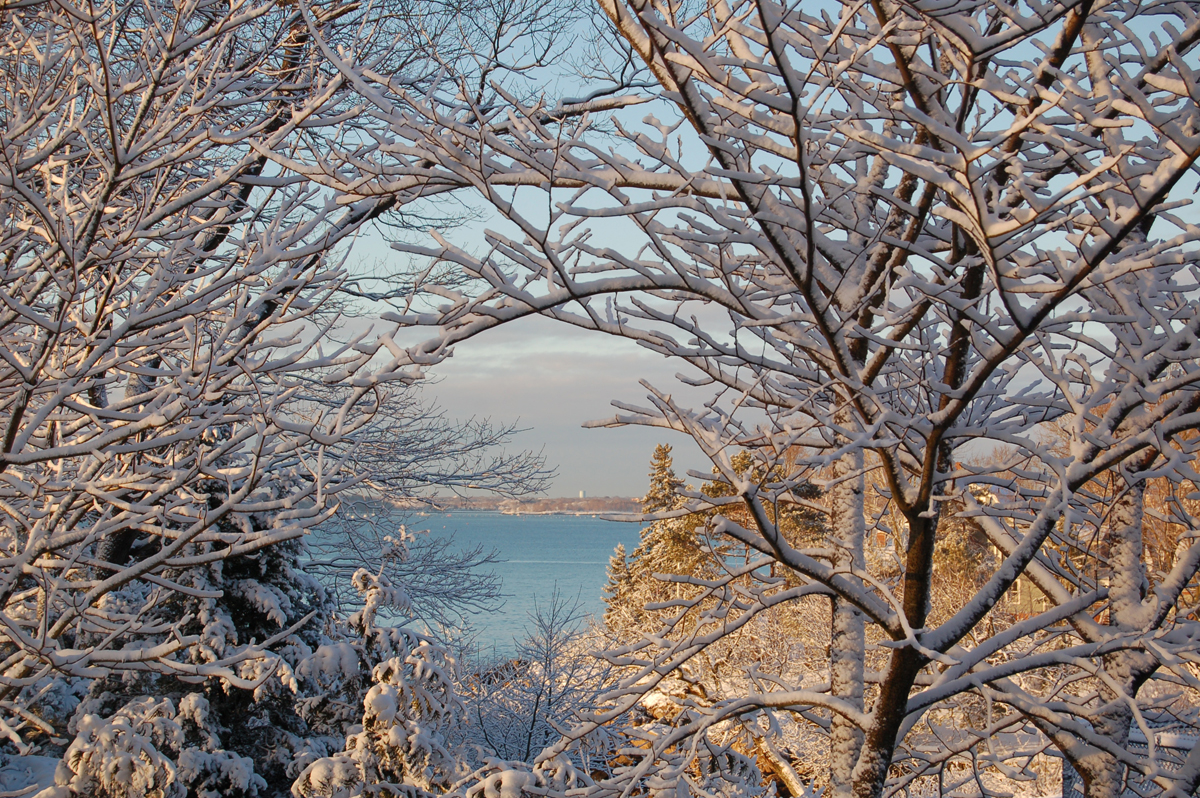 We can't wait to awaken after a snow and to open our eyes to the magnificence of the beauty that surrounds us before even getting out of bed. The excitement elicits the adrenaline to jump out of bed and run around looking out all our many, many windows on both floors to see the magic that has taken place overnight.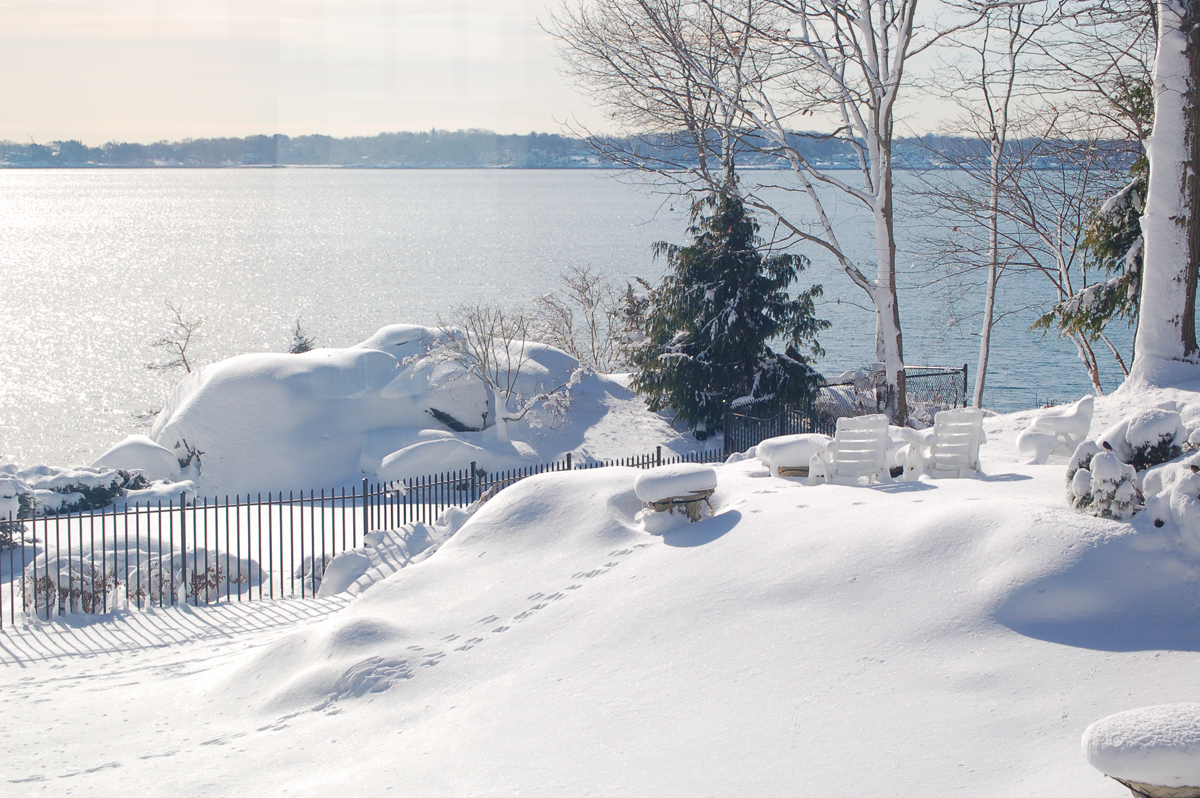 Views like ours are only seen in paintings or on postcards. Many people see the ocean mostly in summertime time settings. Of course we all have seen snow as well. But few get to see the ocean with its while snow boundaries instead of sandy beach. When the general population thinks the weather is the worst well it is the best here. Notice what happens to the ocean when it is extremely cold. Take a look: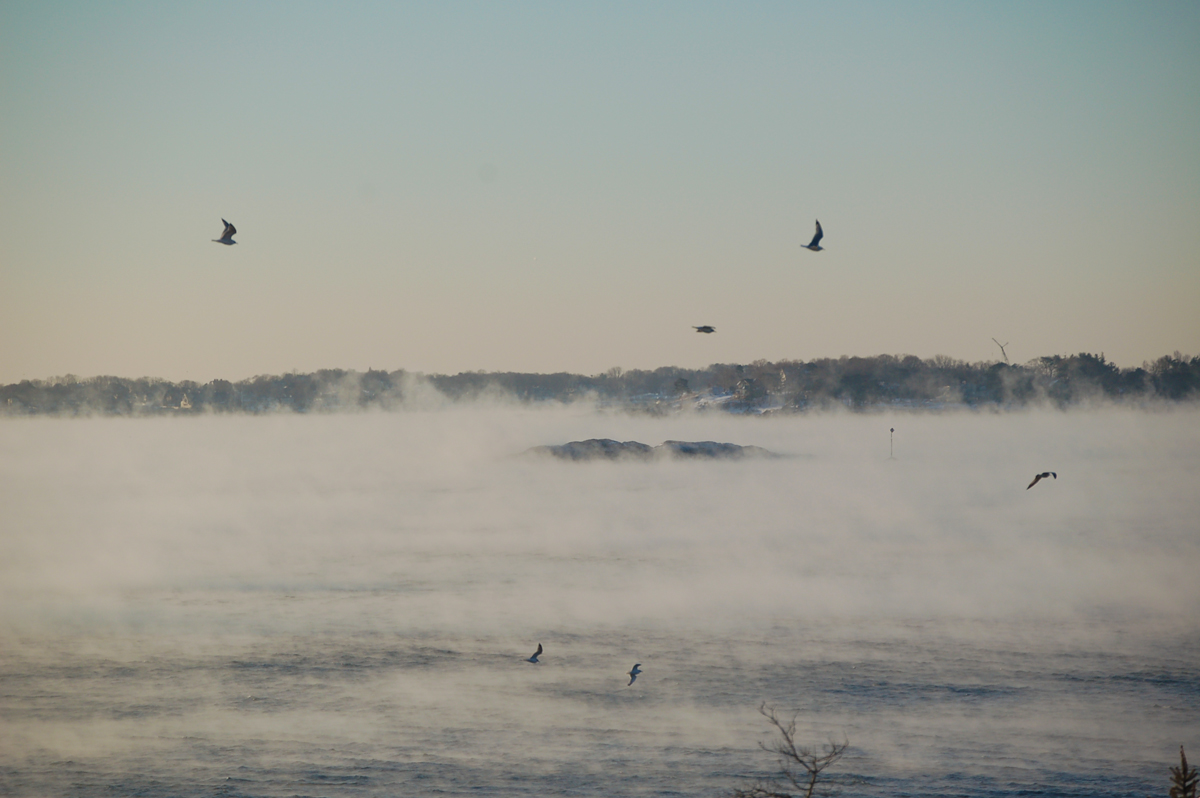 Click here for additional information on 355 Hale Street or contact Lanse Robb at lrobb@landvest.com.