While it seems like most North Shore residents, myself included,  travel North with the family to ski during the snowy, cold winter season; my neighbor, Manchester by the Sea, the North Shore's sparkling jewel, is preparing for her favorite season, summertime!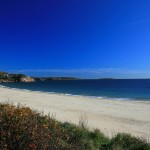 1. Manchester's Beaches
Manchester's beaches, both private and public, are some of the most beautiful on the North Shore. Trip Advisor ranked Singing Beach #1 in area attractions. Long Beach, a private beach for the residents of Smith's Point, is an absolute dream, if you are lucky enough to be invited to visit by one of the residents!




2. The Essex County Club
Play a round of golf at the Essex County Club, one of the top 100 courses in the country designed by Donald Ross. Enjoy a match on one of the few remaining grass tennis venues in the US.





3. Strolling around Manchester Center
If you haven't visited the Manchester Historical Museum you are missing out; it is right on Union Street in Manchester town center and has loads of information on genealogy, town history, and exhibits.  You can get to the town center and Singing Beach easily on the commuter rail.





4. Ice Cream
And, of course there is Captain Dusty's; you can't visit Manchester without stopping at Captain Dusty's Ice Cream for a scoop or two while enjoying the views of Manchester Harbor across the street!







5. Fishing
Jump in your boat after work and enjoy the sunset and the cool breeze while catching striped bass with your family in the Manchester Harbor and outer Harbor.


Click here for property details on Seagate, our new waterfront listing on Smith's Point in Manchester by the Sea.
Click here for Manchester by the Sea and other properties on the  North Shore.
For more information on North Shore's real estate market, contact Lanse Robb (lrobb@landvest.com)