Outstanding Waterfront Property Sale in Falmouth Foreside, Maine
by the LandVest Broker Team: Karen Reiche and John Scribner!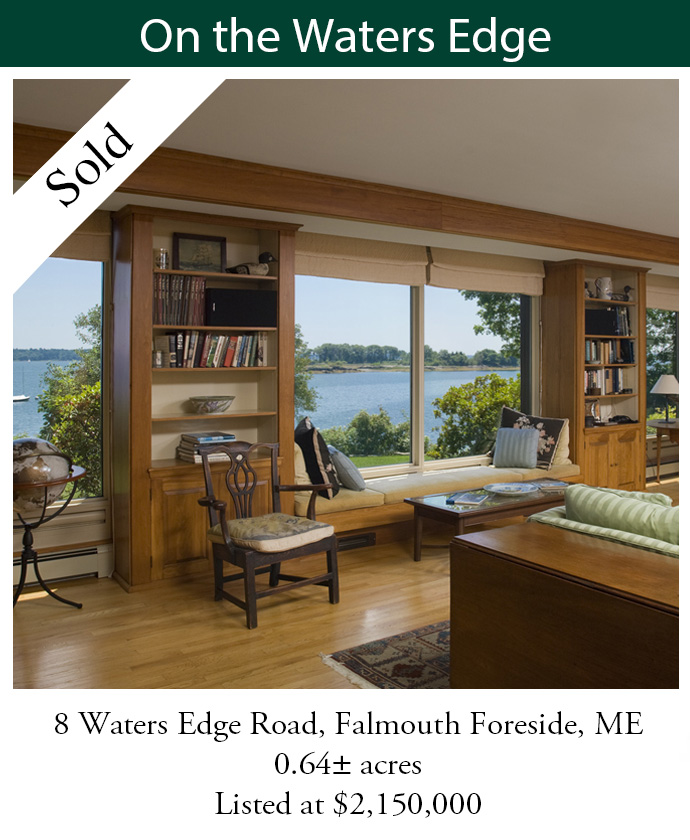 Karen Reiche and John Scribner recently sold On the Waters Edge, a charming residence located in the neighborhood of Waites Landing in Falmouth Foreside with stunning views of the ocean and islands of Casco Bay.
For more information on this property or other Maine waterfront listings, please contact Karen Reiche (kreiche@landvest.com) or John Scribner (Jschribner@landvest.com).