We're delighted to announce the sale of Harbor Island,
the 25±-acre heart-shaped island marking the entrance
to Bucks Harbor in Brooksville, Maine.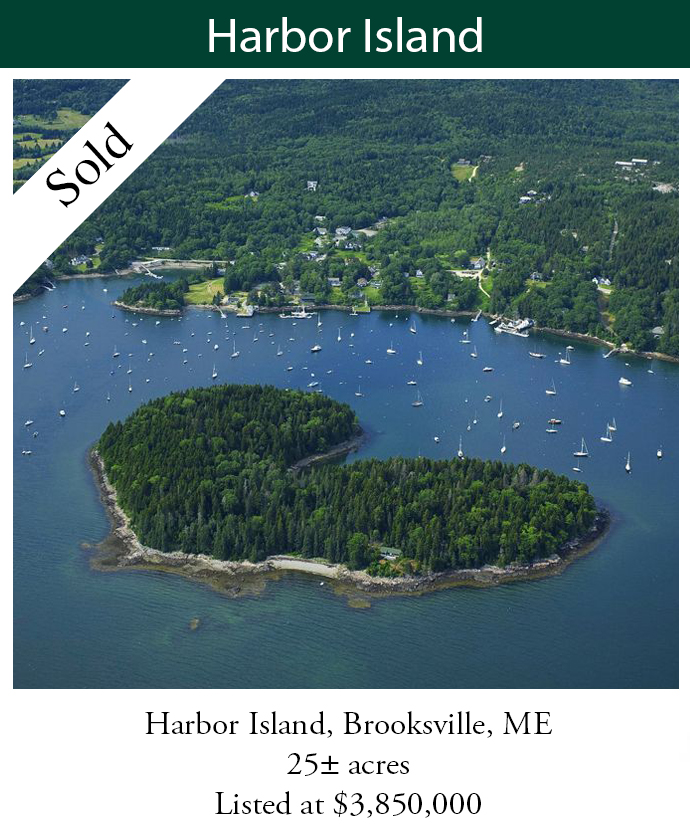 The largely undeveloped island claims a prominent position in the picturesque harbor, which is considered a "hurricane hole," offering sheltered anchorage in all winds. With only a small summer cabin on its southern shore, the forested island is a natural landmark much loved by locals and visitors.
The island was sold to Maine Coast Heritage Trust (MCHT), a statewide land conservation organization, and conservation restrictions will be placed on it to protect its natural beauty.
"Obviously, we're very pleased with the sale," said Terry Sortwell of our Camden office. "The island has been owned by one family for nearly a hundred years, and they wanted to preserve its natural beauty for future generations. This sale to MCHT means the island will be protected in perpetuity. It's an ideal outcome for everyone."
Our Camden office specializes in island properties, fine waterfront real estate, and select farms.
To view current listings, visit www.landvestcamden.com.