The sale of the True North solar site in Salisbury, Massachusetts, fully-leased for 22 years with an operational 5.7MW solar energy system, capped an exciting year at LandVest with the formation of its Energy & Environmental Asset Group (EEAG).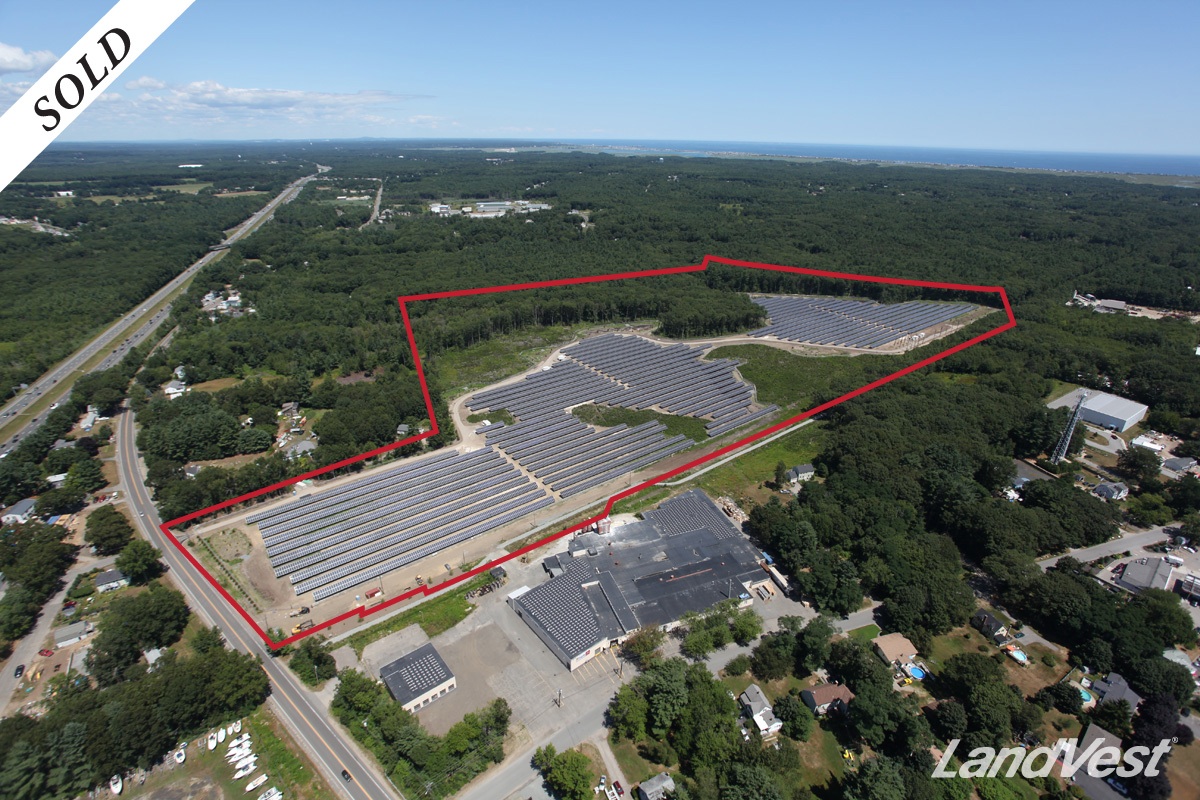 The Salisbury sale of the leased fee interest in an operational solar energy site is believed to be the first-of-its-kind sale of a solar land investment of this scale in the Northeast. The buyer was a New York-based REIT that sees the project as a good long-term addition to their existing portfolio of income properties.
The Salisbury site includes 55 acres of light-industrial zoned land with 20,000 solar panels that became operational in August 2012 – the largest solar project of its kind in Massachusetts at the time. This sale is representative of a new chapter in LandVest's 40+ year history of providing exemplary brokerage and advisory services related to land valuation, development options, timber management, disposition planning, and land conservation. These services now include advisory, valuation, and brokerage for renewable energy investors and landowners.
For investors looking to diversify their portfolios with "alternative real estate assets," the purchase of land leased for renewable energy provides a favorable long-term, low-risk investment opportunity. Theses leases typically run from 20 to 25+ years with fixed or variable rents and escalation provisions on a triple-net basis. Despite tax credit concerns and a few high-profile failures in the solar infrastructure industry, global investment continues to increase in renewable energy projects.
LandVest EEAG can also evaluate a property's environmental assets for potential revenue opportunities or tax benefits derived from wetland and habitat mitigation banking and forest and agricultural carbon credits, among other assets. LandVest has offices across New England and in Pennsylvania, New York, Georgia and Oregon.
For more information on our services including a Natural Capital Assessment which provides landowners and investors a broad perspective on the opportunities existing on a property in emerging markets like renewable energy, carbon credits, mitigation banking, and other natural resources please contact Slater Anderson, Keith Ross, Jan Wirth, or Sandy Olney at LandVest.