Ask the Seller – The seller's perspective is one of the best ways to get a feel for a property, so we asked our sellers what they love about their Concord home and they gave us their top ten list of favorite things about their property. Concord was listed as one of the "Best Places to Live" by Boston Magazine in 2010. The picturesque town has a real sense of community that is hard to come by and it's rich in history.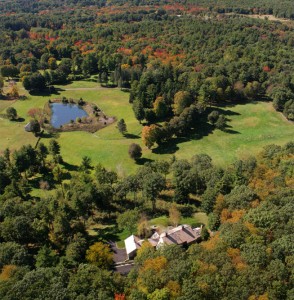 10. The way we feel when we head down the long private driveway:   Shoulders begin to relax, blood pressure gets back to normal and chaos is left to the outside world.
9.  Lawns for kids and meadows for horses.
8.   A relaxed floorplan.
7.  Great separation between the main living areas and additional guest and office space downstairs.
6.  True countryside six minutes to The Beede Swim & Fitness Center, the commuter rail and Concord village. 50 minutes to Logan International Airport.
5.  The grand fireplace in the family room that gets daily use in winter.
4.  Trails out the back door on hundreds of acres of conserved land. No leashes, no road crossings.
3.   Concord is one of the best towns in Greater Boston and is the #3 school district in Massachusetts.
2.  The open bright site, with a great mix of sheltered gardens and wide open expanses.
1.  "King of the world" views, with none of the obligations of a big estate.
For more information on 695 Monument Street, contact Mary-Elisabeth Jones (mejones@landvest.com),
 Terry Maitland (tmaitland@landvest.com) or 
Nicole Monahan (nmonahan@landvest.com) at LandVest in Boston, MA.