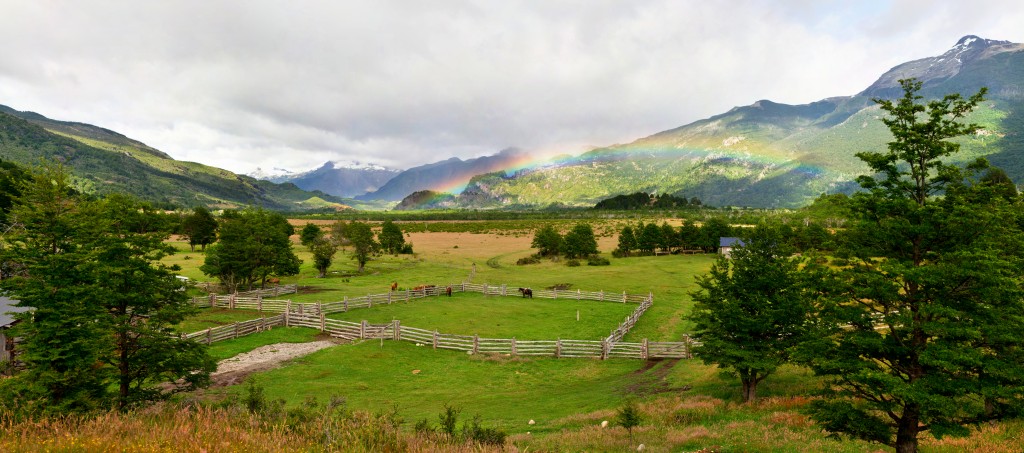 AWE-INSPIRING NATURAL BEAUTY: Chilean Patagonia is one of the last and most pristine regions in the world with virtually untouched areas of breathtaking beauty.
VALUE PROPOSITION: If you could turn back the hands of time several generations and have the chance to invest in now-prime areas of Colorado, Alaska, or California at entry-level prices—would you?

This is that chance.

Patagonia Sur offers you the opportunity to own large expanses of scenically remarkable and ecologically rich land at prices averaging less than $1,000 per acre.

FOREIGN OWNERSHIP RIGHTS: Chile welcomes and encourages

foreign investment

, and has created strong legal guarantees for it. There are no percentage restrictions on foreign holdings nor are there any restrictions on foreign ownership of buildings and land.
STABILITY & SAFETY: Chile is a stable democracy with strong institutions, offering permanency of land ownership. The Organization for Economic Cooperation and Development, the World Bank, and the Economist Intelligence Unit all cite Chile as South America's most stable, safest nation. The Economist Intelligence Unit's Country Risk ratings for October 2012 rank Chile among the nations with the lowest country risk in the world. A highly educated workforce, solid macroeconomic foundations, transparent and efficient institutions, world-class infrastructure, strong work ethic, and solid financial system are some of the factors ensuring confidence in Chile.
PORTFOLIO DIVERSITY: Diversifying your assets in terms of asset classes, currency, and geography is one of the most important and protective investment approaches you can make.
SOUTHERN HEMISPHERE: Investors in the northern hemisphere will delight in the fact that land ownership in Chile allows them the chance to enjoy spring and summer (November – April) when it's winter at home.
SIMILAR TIME ZONE AS EASTERN STANDARD TIME (E.S.T): Imagine traveling to the end of the world and not leaving your time zone. Imagine flying to another country, without the jetlag.Imagine leaving your home or office in the afternoon and being on your property fly fishing or hiking by lunch time the following day.
FLORA & FAUNA: Chilean Patagonia is home to a range of diverse ecosystems which harbor a collection of rare species, including Darwin's frog, Magellanic woodpeckers, and blue whales.
UNPARALLELED FLY FISHING: The variety of lakes and rivers in Patagonia Sur's properties offer trophy-size brown and rainbow trout, and a variety of salmon species.
WORLD-CLASS ADVENTURE: Patagonia Sur's properties offer unlimited outdoor activities including lake and river kayaking, rafting, sailing, horseback riding, hiking, mountain biking, bird watching, and whale watching.

Lago Espolón: Pristine natural beauty in a secure environment

LandVest is honored to market the Patagonia Sur portfolio of extraordinary conserved properties in Chilean Patagonia. For more information about Chilean Patagonia and the Patagonia Sur Portfolio of properties, click here or contact Ruth Kennedy Sudduth at 617-357-8955 or rkennedy@landvest.com.