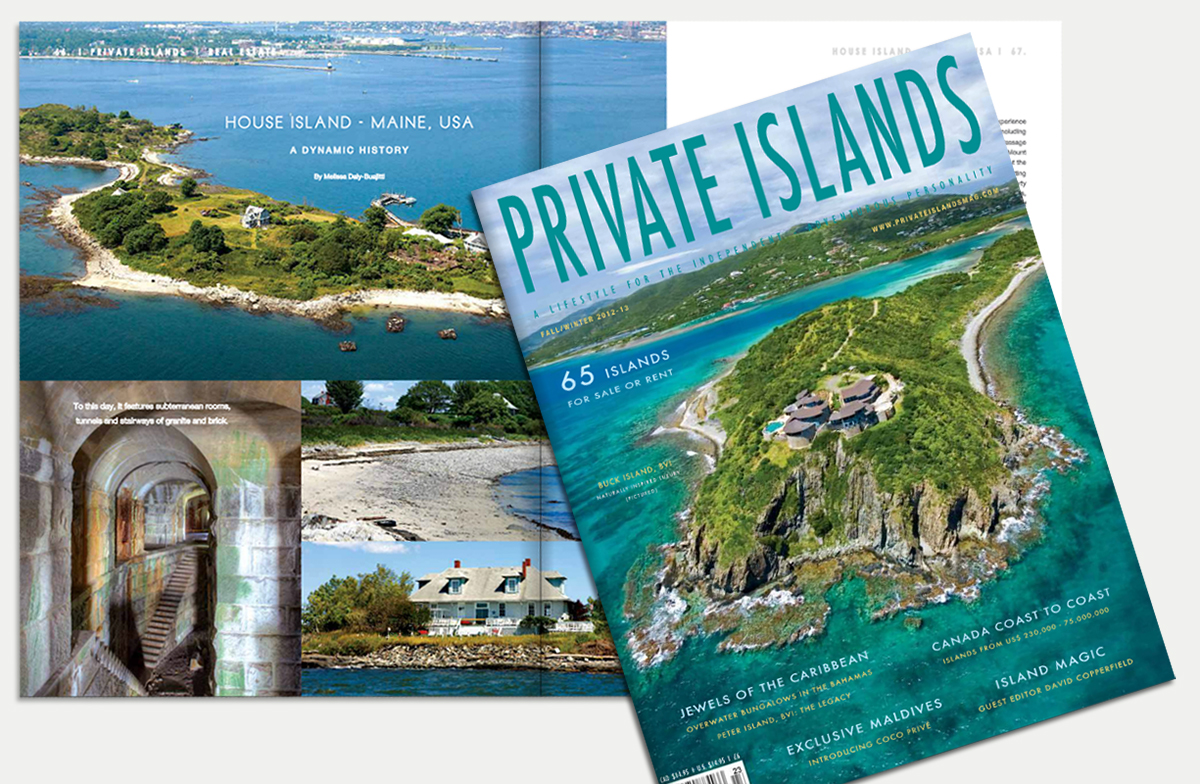 24-acre House Island in Portland, Maine was featured in the Fall/Winter issue of Private Islands magazine. Check out Melissa Daly-Buajitti's article, "A Dynamic History" (pp 66-67, 99) and see why this waterfront estate with its Civil War fort is more than just "a piece of history".
For more information or to arrange for a visit to House Island , please contact John Scribner at 207-874-2057 or jscribner@landvest.com.

Click on photos for more details on House, Lasell, Sturdivant and Davis Islands.
Click here to a full listing of extraordinary Islands and Island Properties for sale in Maine.