Purchasing an historic home in a quaint New England village can require a tremendous investment when the property has been neglected for many years. LandVest is selling two historic homes that have already been meticulously renovated. One is located in Petersham, MA for $699,900 and another in Worthington Corners for $795,000.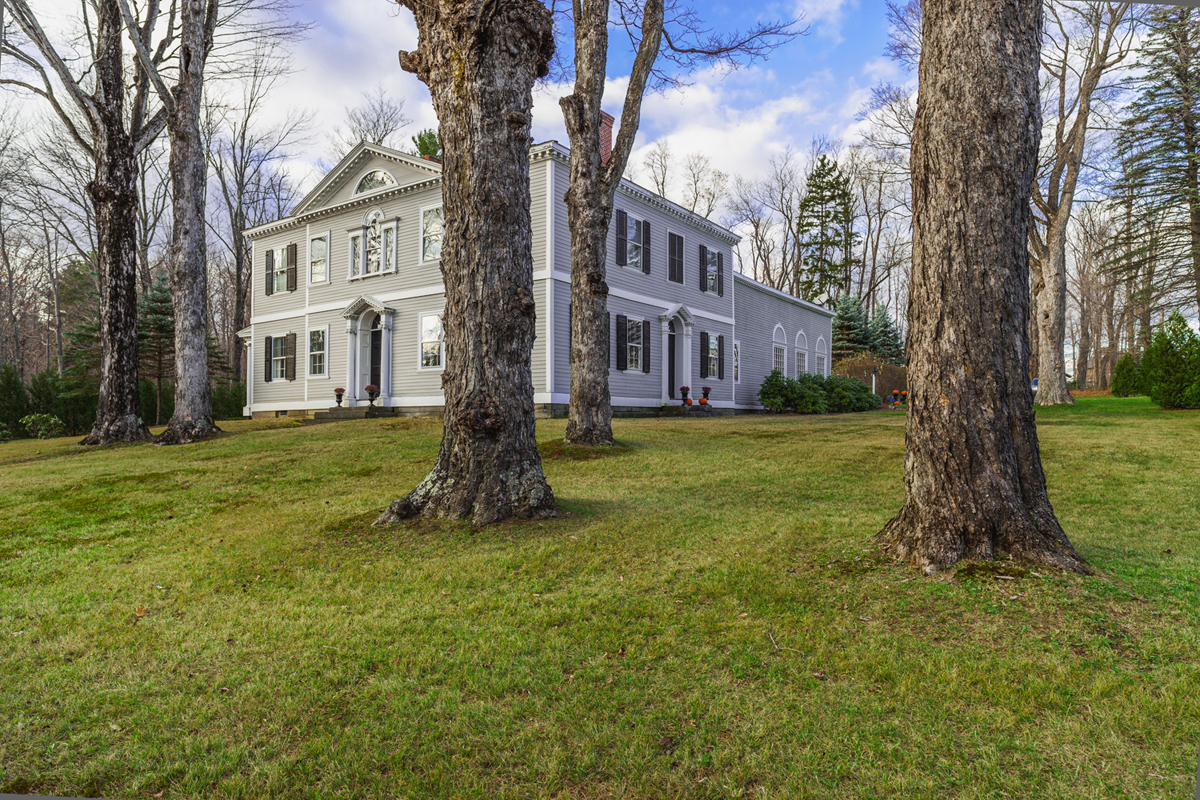 Worthington and Petersham are both communities with long historical ties to the early settlements in Massachusetts. They both have strong local agricultural families who maintain the rural nature of the communities as well as summer residents who migrate to the regions for the solitude and rural nature of the communities. Both communities are close to cultural centers for music, theatre and unique recreation opportunities. Each has a rich history of famous historical families who have dominated the region.
The Jonathan Woodbridge House in Worthington Corners is a one of a kind historic home lovingly restored by its owners to an almost perfect condition using plans prepared by architects and engineers during the 1930's. The house sits on a large 2.3 acre lot with plenty of room for additional buildings, gardens, or recreational improvements.
The Colonel Joseph Brown house in Petersham has been exquisitely restored by its owners to a condition that is move-in ready. The historic nature of the property has been conserved and the 40 acres of land that accompany the house, barn and two guest cottages, are surrounded by thousands of acres of conserved land open for hiking, biking, horse riding and cross country skiing.

Petersham is known for its proximity to the 50,000 acre Quabbin reservoir, as well as the Harvard Forest and Fisher Museum, and hiking trails that link with lands conserved by the Trustees of Reservations and Massachusetts Audubon. Worthington is known for its historic connections with Williams Cullen Bryant, who studied law as a young man in the Jonathan Woodbridge House.
For more information see the following links to the property websites:
The Colonel Joseph Brown House
This blog is brought to you by Keith Ross who works for LandVest specializing in land conservation transactions, and was the originator and staff director of NEFF's successful 762,000-acre Pingree Conservation Easement in Maine.