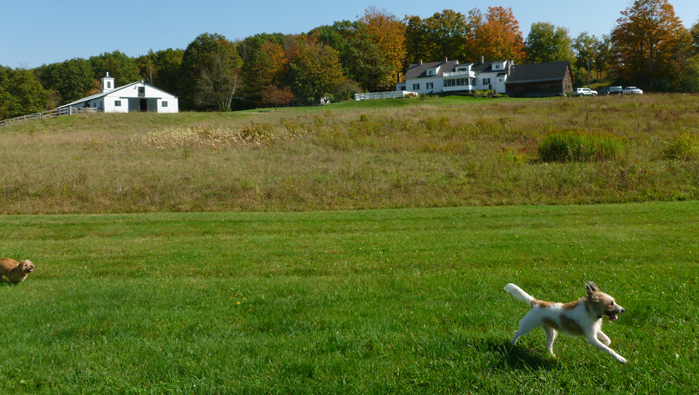 When I see one my pulse quickens, my smile widens and I breathe heavier as I walk faster towards it. Some women experience this rush when they see shoes, a designer hand-bag, or a bauble that sparkles like the North Star.
These are not things that excite me, but show me a tall, dark and handsome on four legs with a tail and bright eye? Now you've got my attention. My adoration is with horses. You see, horses are like potato chips: you can never have just one. Roger and I married last month, and together, we have two horses (notice the clever use of "we" – the evolution of "I" post-nuptials). Roger knew about my obsession. During our courtship, I made certain he understood this was not a phase – this was a lifestyle. When Roger proposed, it was clear he understood that my passion was now as much his reality as it was my own.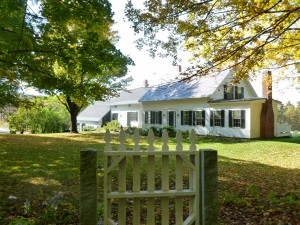 Today, I visited the Kidder Farm in Walpole, New Hampshire. I have been to this lovely property before, and appreciate the private, end-of-road location. Ramsay Hill Road is quiet, spotted with beautiful homes surrounded by fields and mountain views. Roger and I have been looking for a farm to call our own, and as I pulled into the driveway, I viewed this country farm with a new perspective – the perspective of a buyer with an equine obsession.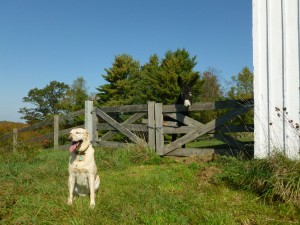 Behind the expanded cape residence, is the barn – a twenty stall barn. Bingo. When I first arrived, I surveyed the open land, imagining how many paddocks could fit around the large pond. I walked down the gravel drive to the barn, greeted the resident donkey, and entered the barn. Once a Morgan breeding facility, the stalls are a bit small for my warmblood-crosses. I would prefer to expand each stall, reducing the number of stalls to a mere 10. Perhaps I would further expand one stall for breeding – you never know, Roger and I may wish to breed a little one of our own someday. Visions of foals running next to their mothers danced in my head as the soft melody of whinnies filled the air.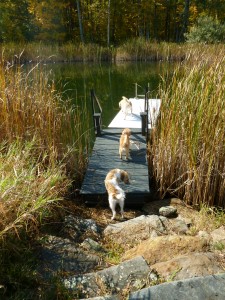 Had Roger joined me, the experience would have been very different. His reality would collide with my delusion. Stepping out of the car, Roger would take a deep breath of the fresh air. His senses would fill with the pleasures of golden autumn leaves, the soft sounds of timothy grass swaying in the breeze and the absence of traffic noise. Walking towards the cape, and ignoring the barn altogether, he would remark on the two Adirondack chairs peacefully overlooking the private pond and the open, rolling fields. Roger would begin to see a future at The Kidder Farm. Just as he began to visualize morning coffee off the Master Bedroom balcony and our dogs leaping off the pond's dock, all serenity would come to a screeching halt when he notices the barn. Quietly tucked behind the house at the end of the circular drive, the long structure would warn him of all the possibilities it held within its walls. Anxiety would set in, visions of horses filling the fields would over-ride the peaceful ambiance he envisioned moments ago – as the heavy weight of fear covered his face, his mind would race to formulate an escape plan. Roger would begin to panic.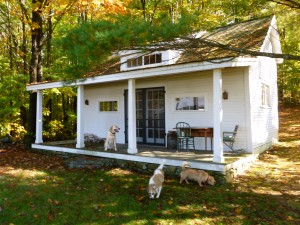 Naturally I would assure him that 20 stalls is too many, and they are too small. Ten stalls is a more suitable number. Roger's eyes would glaze over. He would think: "We only have two horses." As all the warnings of marrying a horse girl ran through his head, Roger would start to feel sick. "But honey, there are two large offices. You could use one for your computer work and engineering projects. Perhaps we could convert a few stalls into a work shop for your mountain bikes?" I would do my best to lure him back to my vision, but Roger is brilliant and he would see right through my bribery.
Although the location is perfect for animals and anyone searching to remove themselves from traffic, and a rushed life, perhaps it is too much for Roger our young marriage. I think I will start with a smaller property as our first endeavor – perhaps a farm with a four-stall barn to accommodate our two horses. After all, there is always room for growth.
This blog entry was authored by Susan Katie Murphy of LandVest's Concord, NH office.   Click here to view the complete listing for The Kidder Farm.
To see other New Hampshire properties for sale, please visit New Hampshire Real Estate page .