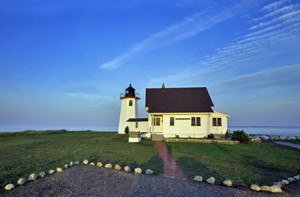 Wings Neck Light, located in the village of Pocasset in the town of Bourne on Cape Cod, was originally built in 1849 to guide the heavy marine traffic traveling in Buzzards Bay to ports in Wareham and Sandwich. It consisted of a Cape Cod-style light keeper's house with a lantern placed on the roof. In 1889 damage from a fire and general disrepair forced the construction of a new lighthouse with its attached hexagonal wooden tower.
For many years, the Wings Neck Light was deemed one of the most important lighthouses on the Atlantic Coast because of the heavy shipping traveling the Cape Cod Canal, which was opened in 1914. By 1943, newer technology was making the lighthouse obsolete and it was sold by the government in 1947 as a private dwelling. The historic light was meticulously restored in 2003 and is available for rent. The keeper's cottage sleeps eight, and includes a living room with stone fireplace and a crisp, white, eat-in kitchen.
Pocasset, with the summer community of the Wings Neck Trust, and neighboring Cataumet are classic Cape Cod summer destinations. Starting at the end of the 19th century, Boston families in particular built large rambling summer "cottages" along the protected coves. One such summer house on Wings Neck has been immortalized in George Colt's book, The Big House.
LandVest lists some of the most distinctive properties in Pocasset and Cataumet. One such listing is Rocky Island.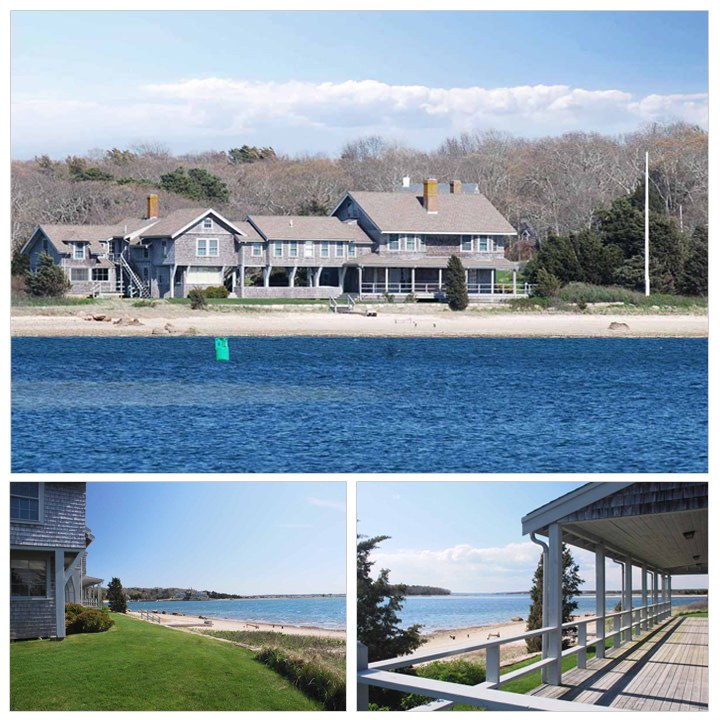 A rare offering that would be a magical family summer home for years to come, Rocky Island is located at the entrance of Red Brook Harbor in Cataumet, one of Cape Cod's most idyllic villages. The 2.8± private island connects to the mainland by a wooden bridge, providing a setting with the privacy of a true island and the ease and accessibility of a mainland property. Views from Rocky Island to Buzzards Bay are flanked by Scraggy Neck on the left and Bassett's Island on the right and in the distance you can see Wings Neck Light. The price for this unique opportunity has been recently reduced to $4,500,000.
View additional Cape Cod Real Estate for Sale
This post was brought to you by Stewart Young (syoung@landvest.com).  Whether it's an elegant Greek Revival in Lincoln, a 130 acre farm in Medfield, or a waterfront compound on Cape Cod, Stewart advises buyers and sellers of some of the most distinctive real estate in Massachusetts with a focus on the Metro West area of Boston and Cape Cod.