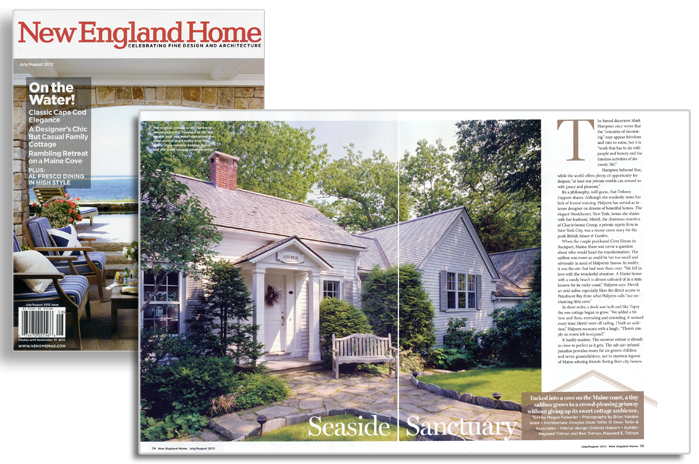 Cove House, our listing on Rockport Harbor in Maine, is currently for sale and arguably one of the region's finest waterfront properties. Expanded and completely renovated to the highest standards, the residence offers top amenities and a comfortable, understated style perfect for summers in Maine. With a sand beach and a deepwater dock and float system, Cove House is a truly magical Maine waterfront property. We're delighted to share this wonderful new article about the property in the current issue of New England Home magazine.
Click for more information on Cove House or contact Terry Sortwell (tsortwell@landvest.com).
This entry is brought to you by Terry Sortwell, who assists and advises real estate owners and buyers of waterfront homes in coastal Maine.