This blog entry was authored by Susan K. Murphy of LandVest's Concord, NH office.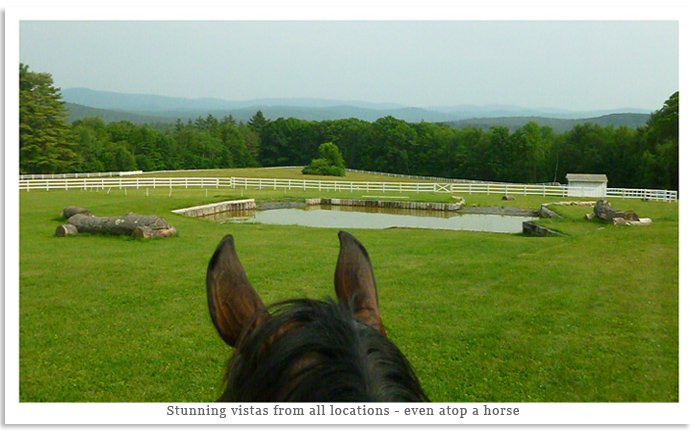 There is a sense of freedom at Swept Away Farm. Fields frame your vision, woodlands provide protection from noise and other deterrents, and a warm summer breeze carries the scents of summer: peonies, earth, and freshly cut grass. Here, you may leave everything behind. As escape is offered within these 160± acres – a reprieve from all that distracts us from simple pleasures. This property is steeped in understated luxury, a haven protected by vast acreage, far from the noise and commotion of the life you wish to leave behind.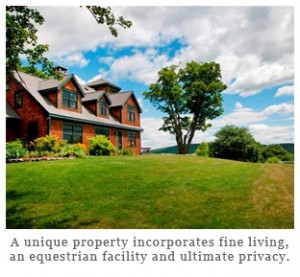 The residence centers the property, exuding warmth and comfort, with the values inherent in rustic sophistication. Originally a historic cape, the home has been renewed while maintaining the warmth and charm of years gone by. Exposed beams, abundant natural light, and panoramic views surround the home and enhance the living space. Children laugh as they splash in the refreshing water of an in-ground pool, while a nearby deck serves as an ideal space for grilling and evening cocktails.
A spring-fed pond surrounded by hand-laid stone offers quiet meditation for the white cottage placed at the shoreline. Tall bushes surround the private courtyard, like a hidden garden secretly tucked away and undiscovered. White fencing borders the acres of fields, embracing the emerald waves of summer grass, as wild flowers speckle the rolling landscape.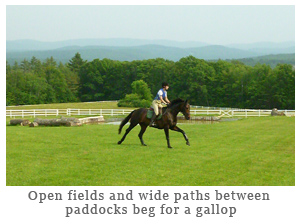 Horses graze peacefully in paddocks and a soft breeze keeps you cool beneath the summer sun. The peaceful surround is contrasted by an overwhelming urge to gallop along the wide lanes between fields, or soar over the cross-country jumps and splash through the water complex. Lofty excitement is grounded by panoramic views and dense woodlands. Layers of mountain ranges in soft blues and greens contrast the strength of the surrounding hardwoods, and the sky offers a complimentary sea of clouds softly capsizing within the blue surround.
To learn more about Swept Away Farm, please click here: http://sweptawayfarm.landvest.com
or contact Kristin Hayes Claire (kclaire@landvest.com) at LandVest in Concord, NH
Click here to view Kristen's other New Hampshire listings.