One of the things we love about our New Hampshire properties is the incredible views, thought we'd share them with you:
This Week's Favorite New Hampshire Views:
Mt. Monadnock, Lake Winnipesaukee…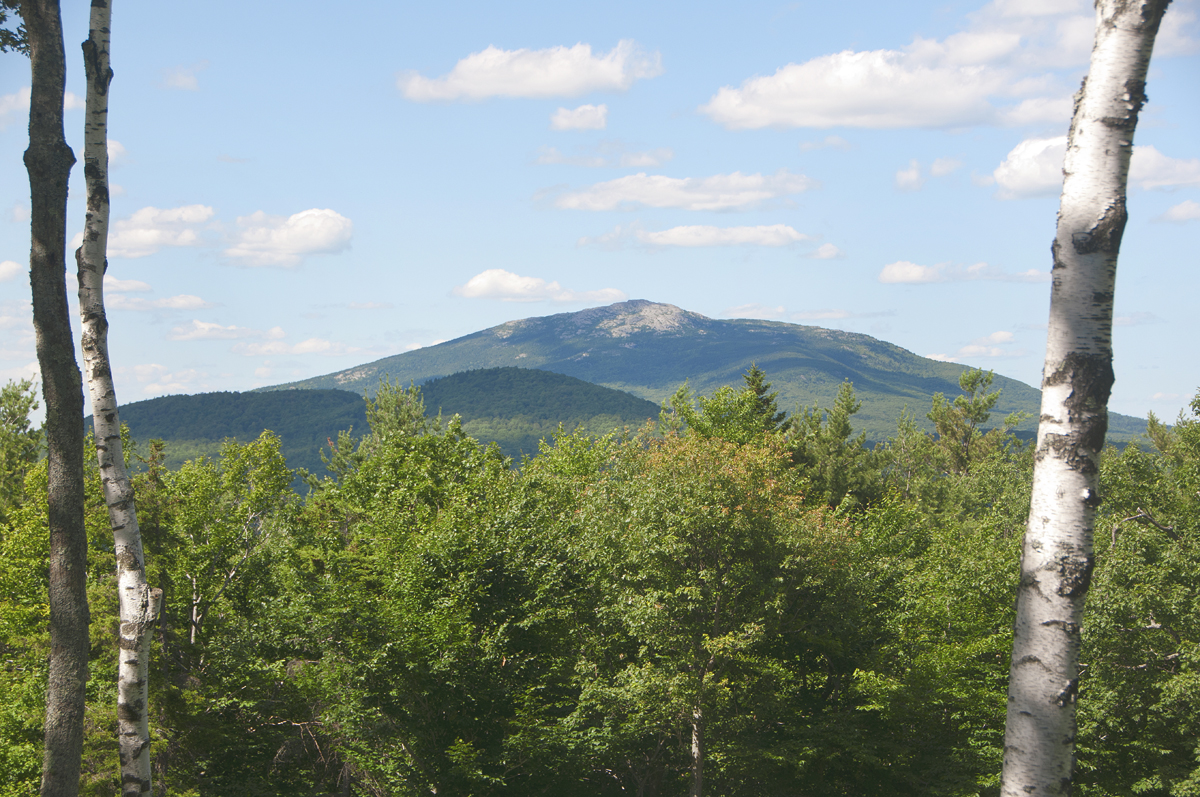 Handsome Granite Block Home, 119 Upper Troy Rd, Fitzwilliam, NH
As you round the corner of the driveway to this amazing home in Fitzwilliam, you are literally taken aback by the "in your face" view of Mt. Monadnock, the third most climbed mountain in the world.  Sitting on the deck, in the great room, or the master bedroom of this 3,500-square-foot Corinthian granite block home, you feel as though you can reach out and touch the mountain.

---
The Edgerly Estate on Lake Winnipesaukee, 268 Route 109, Tuftonboro, NH
What more can we say about this incredible property except wouldn't you like to be here? These photos were taken from in front of a charming 1950's cottage on Lot 3, one of six exceptional waterfront lots in a 40 acre parcel on Lake Winnipesaukee. This 16± acre lot also includes a sandy beach and dock for more summer fun.

---
High Mowing – Between the Mountains, 306 Mountain Rd, Newbury, NH
A literal name for this amazing estate, which is not only surrounded by mountains but sits on top of one! The shingle-style 4,888-square-foot house sits atop Bald Sunapee with views to the west of the Sunapee range, and to the north/northeast across impeccable gardens to Cardigan Mountain, Blye Hill and Kearsarge Mountain. The only thing you can't see is the waterfront cottage on Lake Sunapee that goes with this incredibly private 385± acre parcel.

---
Squam Lake Rattlesnake Cove, 213 Metcalf Rd, Sandwich, NH
Here's to the best of both worlds – waterfront property on Squam Lake and mountain hiking with amazing views.  Rattlesnake Mountain is one of several favorite moderate hikes in the Squam Lakes area, others include Mt. Morgan and Mt. Percival each offering terrific views of Squam Lake, its many islands, and Lake Winnipesaukee. The great thing about this property is that the trail to East Rattlesnake is within walking distance, so after a great hike you can dive off your dock into the clear cool water or relax on the deck and take in the sunset.

---
For more information on these or any other of LandVest's listings please click on the property link and contact the associated listing agent.