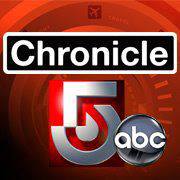 Lanse Robb of LandVest-Boston spent the better part of Friday giving a production team from ABC's (ch.5) Chronicle a tour of select properties in Manchester-by-the-Sea and Beverly.
Chronicle called Lanse hoping he could help illustrate a comparison between what one could purchase in metro Boston compared to what one might find on the North Shore.
Lanse knows the North Shore (his family has been there for generations) and he knows the high-end real estate market like few others. As the number one real estate broker in Essex County, Robb has been giving "tours" of the best North Shore real estate for over 25 years. Most often his tours are for those who are seeking special waterfront or equestrian properties but occasionally he gets called on by local and national media to assist with stories pertaining to luxury real estate. Robb loves these calls. "The homes we market are always extraordinary; they are often designed by the best architects, constructed by the best craftsmen, in the most remarkable locations and most often only seen by a select few. It's great when we can share them" says Robb.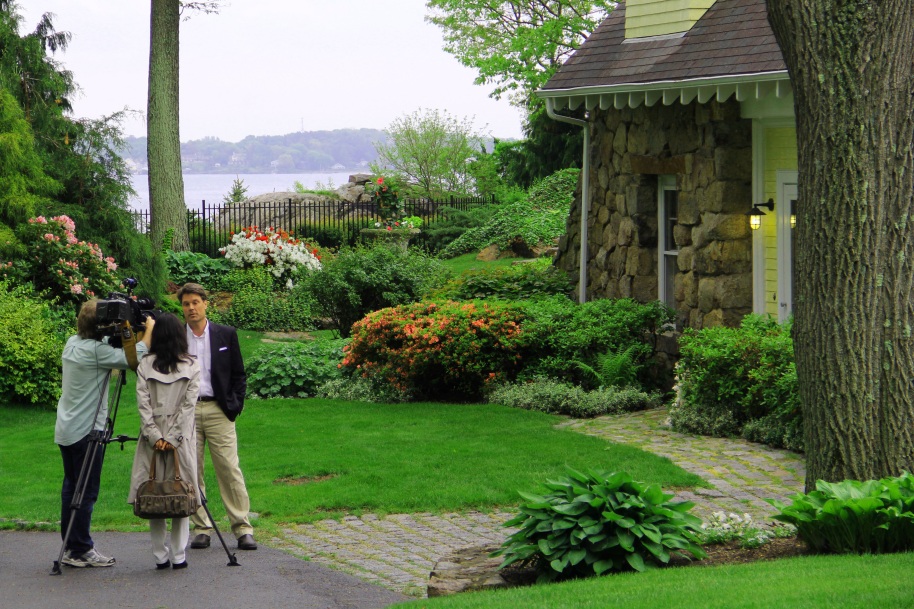 Despite less than favorable weather conditions the tour began at 355 Hale Street, –a three bedroom "steal" on Kings Point in Beverly's exclusive community of Prides Crossing. The shingle-style carriage house boasts dramatic views of the Atlantic Ocean, Children's Island, Marblehead and Marblehead Neck. Knowing what was available in metro Boston, the producer of the show commented that she felt certain the property would not last long, especially after the broadcast. We tend to agree!
The next property we visited was also on Hale Street in Beverly and designed by renowned architect Arthur Little. Little is best known as an important member of a group of Boston architects in the late 19th center who were responsible for reviving interest in Colonial buildings, but when he had the opportunity to design his own home he designed a stucco, Italianate mansion with arched entryways and a stunning villa-esque courtyard.
Robb finished the tour on Smith's Point Road, the "gold coast" of the North Shore, where Robb has sold nearly every property that has gone to market in the last 20 years. Smith's Point Road has been home to tech, oil and finance CEOs.
We look forward to seeing how Chronicle will boil this tour down and wish they had more time to open a few more doors. There's enough content here to launch our own weekly show. If only there were a few more hours in the day.
As soon as we know when they are planning to air the segment we will let you know. Stay tuned.
Click  to view more North Shore homes for sale.
For more information on buying or selling real estate on Boston's North Shore, visit www.lanserobb.com or contact Lanse via email at lrobb@landvest.com
———–UPDATE!———
Click here to view the Chronicle segment featuring Lanse Robb's Real Estate listings in Beverly which aired  June 5 on WCVB Channel 5.
___________